So, another year has passed and your company is just a little older. Maybe it's your MD's birthday or a special anniversary. No matter which, it's the perfect opportunity to have a little fun, reflect on what's great about your business and share that with your audience. As a marketer, you probably have a master plan already on how to use this day for exactly that, promoting your business. Well, we've given it some thought also. Welcome to our epic list of 33 ways to celebrate company birthdays.
Don't have time to read all 33? Click here to skip to our top 10 instead or check out our social snippet.
1. RAK Days
Firstly, we're huge lovers of RAK Days (Random Acts of Kindness before you get too excited!). Ever since we've launched we've held as many RAK Days as we possibly could. First of all, we head out first thing in the morning and post a little 'code' through peoples doors which invites them to enter their four-digit code on our Facebook page. As a result, when they arrive at work the first thing they do is enter our code. We thank them and finally, pop back to the work with a little gift such as a pack of biscuits, a coffee run or even pizza for the team. Check out some of the pictures from our last RAK day right here.
2. Record a Birthday video message from the whole team.
A video is a powerful way to say thank you and engagement levels are through the roof with this form ofmarketing. Everyone loves a good video, so why not get involved and share the birthday message with your followers and fans?
3. Thank your clients
Email your clients a personal thank you. After all its, because of them, you are in business. They'll really appreciate this and remember why they chose to go with your business in the first place!
4. Have a contest on social media.
Get people excited about your company's birthday by holding a special contest. Make it easy for lots of people to participate and share the contest with their friends for extra entries- this is a great way to get your business out there a bit more! Don't forget to give away a special prize to the winner.
5. Serve your building breakfast.
Open extra early for a special party and invite all the other businesses in your building or street to share the birthday love and come together for a tasty treat!
6. Cake!
Seems like the best way to celebrate your company birthdays is to eat lots of cake. Everyone loves cake after all! Invite customers in for a slice. Also if you've got a busy reception why not have a cake that you give to people all day long when they turn up to visit people? If you really don't like cake, how about branded chocolates instead?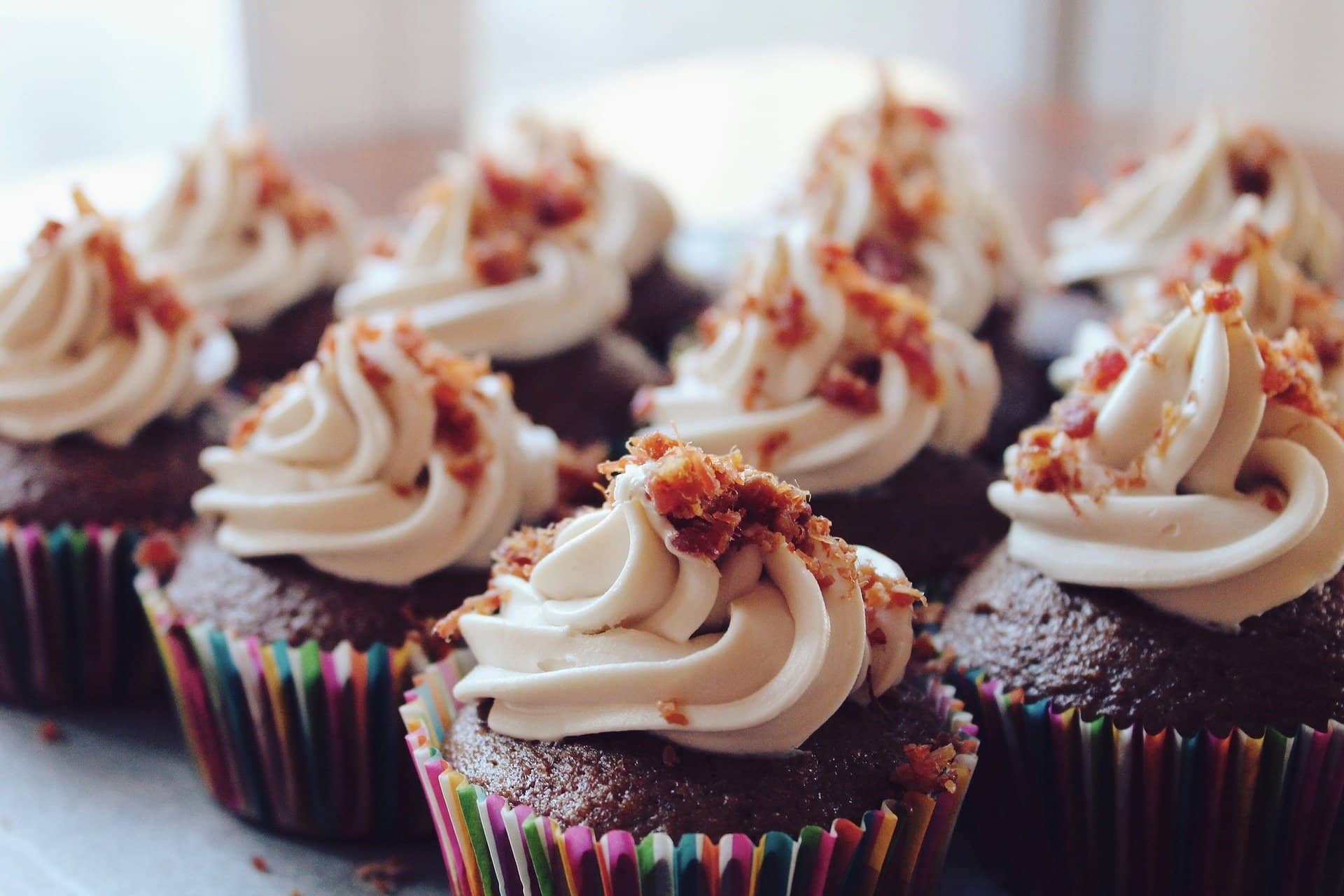 Cake may be the traditional way to celebrate a birthday, but everyone loves it!
(Video) Something Phenomenal Can Happen When You Turn 33 | Sadhguru
7. Reviews are key to business results.
We know that it seems like getting reviews from customers can be hard sometimes. Use your birthday as a way to ask them, in return for a treat (maybe some of that cake mentioned in point 6). Simple and great for boosting your business!
8. Make a donation.
Gift a donation to your company's charity of choice and publicise it on your social media or blog. Using your birthday or milestone as an excuse to do good will make you feel extra good too!
9. Launch a new

website

.
Yep – nuts right? But why not have a special birthday website where your clients can come along and take action to win a product. A great example of this is Neil Patel's spin the wheel. As a result of placing this on his website, he's generating leads all day long every day!
10. Hold a special event.
Depending on your business, this could be a networking meeting or workshop to gather people at your office. If you run courses (like we do at Delivered Social) why not donate all the proceeds made from that day to a cause for something a little extra?
11. One word – Balloons!
First of all, everyone loves balloons, and they're the perfect way to celebrate basically any occasion. Peanut Balloons has made it their mission to do weird and wonderful things with balloons and for a little inspiration why don't you check out some of their air-filled ideas. Worried about the environment? Peanut Balloons are proud members of PEBA – the Pro Environment Balloon Alliance.PEBA is driving environmentally responsible change and is committed to reducing balloon litter and any potential effects on wildlife by eliminating the deliberate release of balloons. You can read much more on their website.
12. Engage with your email list
Email your subscribers something useful. Not only is it a reason to communicate with your mailing list it's a great opportunity to re-engage with clients. Whether you email them the link to a helpful video, or just some top tips and tricks, they're sure to enjoy it, especially if it will help their business!
13. Send a coupon.
You don't need any physical premises for this to work. Text messages also work, so why not send an offer using this method? Then, you're sure to get even more customers off the back of your birthday or milestone!
(Video) How to draw scenery of birthday party step by step
14. Pick up the phone and call prospects to discuss your special birthday offer.
Sure, this is an old fashioned tactic but we guarantee you with a sense of urgency you'll land some sales. Plus, in the age of emails and instant messaging, your clients are sure to appreciate a good old-fashioned chat on the phone.
15. Share the news.
Create a blog post or a digital birthday card and post everywhere you can. Be proud of your milestone! If you don't shout about it, nobody else will, so take the opportunity to talk about it all day long!
16. Put something on sale
One of the best ways to celebrate company birthdays is to have a sale. Everyone loves a sale! And, you're sure to get more business from people who have been eyeing up your products or services for some time, waiting for them to go on sale.
17. Give a product away for free.
Why not post on social media that you are giving away a subscription/service to someone who engages with that post. It's a great way to celebrate and get some engagement on your social media profiles!
18. Make customers an irresistible offer via social media.
Think Facebook, Twitter, LinkedIn, Instagram and more – they've all got different audiences. Use them. Make customers an offer they can't refuse, but make sure to put out a special code to use the offer on social media so it feels really exclusive!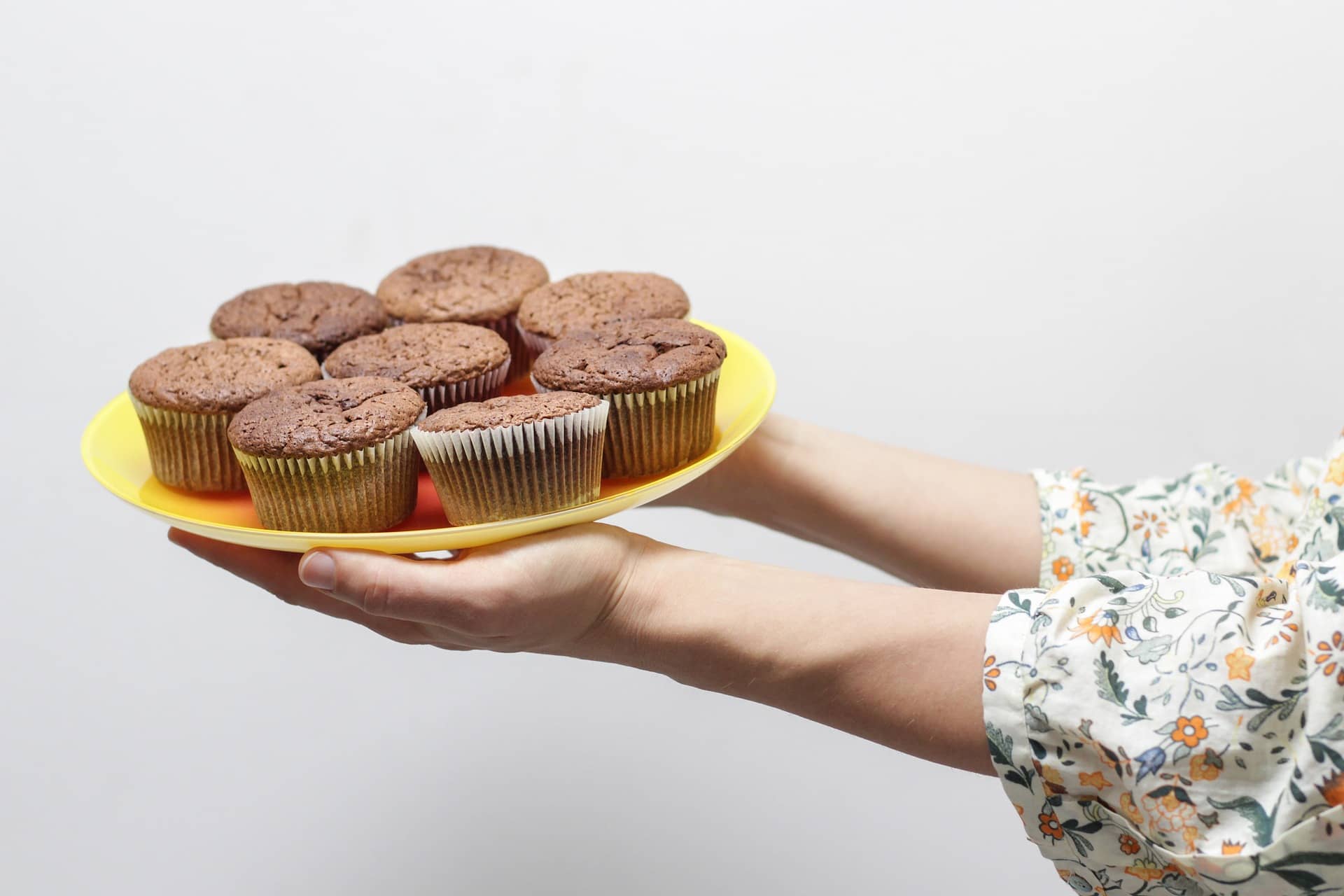 Offer something up to your customers that they're sure to love!
19. Set up a photo board.
If your company is four years old, why not ask your team for pictures of when they were four and create a graphic? Want to take this to the next level? When working on your website, why not change your team page to those pictures for one day only? This is really fun and also a hidden gem for your customers to find.
20. Give customers a promotional gift.
Make sure it's something useful, and, as a result, your customers will hang onto it. Then, every time they use it, they will be reminded of your presence because it'll have your logo or name on it!
(Video) Gifts That ALL Men ACTUALLY Want!!
21. Send customers a gift card.
The goal is to entice them to shop with you. If you don't use gift cards, then consider sending some coffee vouchers to your key customers instead. They'll really love this idea and it's a great way to keep them coming back!
22. Run a Facebook Birthday Ad campaign to promote your birthday and offer.
Your birthday or milestone is a great excuse to run an Ad campaign to celebrate and also get more sales and customers! Target those connected to your brand for maximum impact.
23. Create a full day event around your expertise.
If you are a photographer why not host a free photography session? This is just one idea! Utilise your skills and the skills of your team and put a fun event together! Invite all your clients and those around you and have some fun!
24. Maybe donate your skills to a community project for the day.
This is another way to make a donation that also acts as a team-building exercise for your team! Love this idea and want more inspiration? Check out CMPP.
25. Ask your clients when their birthday is and get some cards ready to send.
Want your clients, customers, and friends to celebrate your birthday with you? Then be prepared to celebrate their birthdays with them! It's a great way of staying connected and making people feel just a little special.
26. Create a fun press release.
Talk about your history and successes, and maybe include a special offer. Get it up on your blog and social media. Maybe even try and get an article into the press to really show off your successes too.
27. Have a special 'client-led' raffle.
Ask your clients to donate their services to other clients and raffles them off. It's a fantastic way of ensuring that your clients all know one another before the awkward Christmas party. Plus, you could donate the proceeds to charity so you're doing good, too.
28. Celebrate your company birthdays with others
Why not take your clients for an after-work drink? In fact, why not invite the whole town for a drink after work (yep, we've done that…). It's sure to be fun if nothing else!
29. Do a special birthday podcast and maybe, just maybe, get the whole team singing happy birthday.
If you have any real talent (and we're not talking singing in the shower here) why not make a video too? Even if it's really, really, bad, it's going to be a whole lot of fun for everyone!
30. Cake Smashes aren't just big for 1-year-olds.
Get a cake and a willing member of your team, maybe your founder, tie their hands behind their back and get them to eat the cake. Why not Facebook live for a little extra fun (no swearing!)
(Video) CELEBRATING OUR 14TH YEAR ANNIVERSARY IN NEW YORK! Things took an unexpected turn..
31. Recognise the efforts of your employees.
They helped you reach this milestone. Why not leave a little present on their desks in the morning to say Happy Birthday. They will definitely appreciate the gesture and it will remind them why they work for you.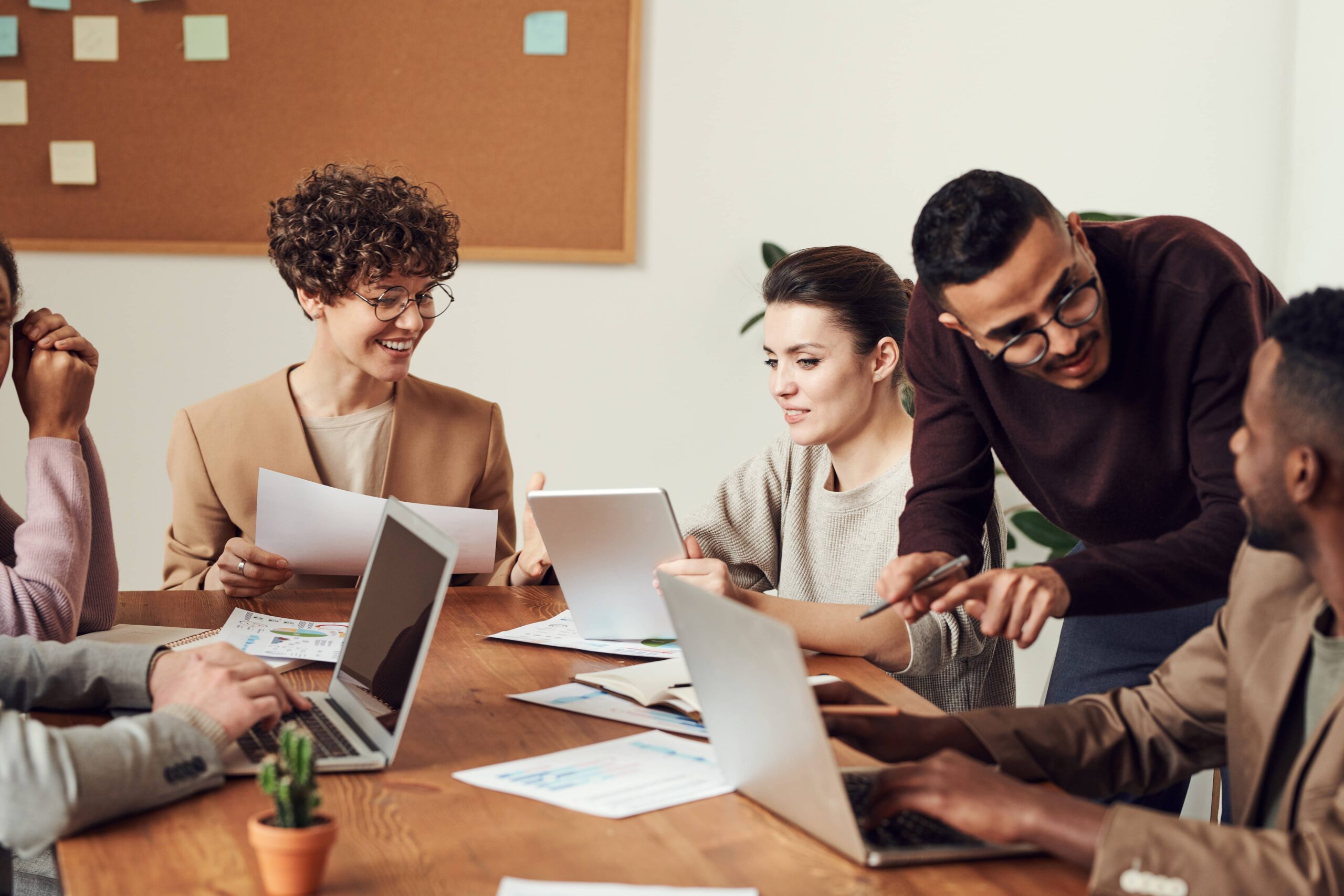 Don't forget everyone who has supported you and helped you reach this milestone!
32. Likewise, remember your family and friends who have supported you.
Everyone's been supported along the journey at some point by their family and friends. Why not take the time to say thank you to them on this very special day.
33. Finally, going back to number 6 why not have a birthday cake competition between the staff
Just for a little added fun. Cake! Don't forget to include a prize for the winner!
Didn't read all 33? Here are our top 10 ways to celebrate a company birthday or milestone!
Way To Celebrate
Why Is It Top 10?
Do a RAK Day
RAK (Random Acts of Kindness) Days are the BEST way to celebrate and get the whole town involved!

Find out more here.

Make a donation
Yes it's your birthday or milestone, but why not spread the good cheer by donating to your favourite charity? Feel good and do good at the same time!
Celebrate with a sale
Everyone loves a good sale, so why not do a special birthday sale for one day only? Grow your business and celebrate at the same time!
Cake
It's the classic way to celebrate, but for good reason. Everyone loves cake! Share a delicious cake with your team, clients, or building and they'll be looking forward to your next birthday!
Record a celebratory podcast
Not only is this a lot of fun, but you'll have something to listen back to and remind you of the very special day
Do a client-led raffle
Ask your clients to donate their services and raffle them out! The proceeds could go to charity, so it's sure to be a fun and feel-good day
Ask your clients when their birthday is
If you want them to celebrate with you, make sure you celebrate with them, too, and have some cards ready to send out.
Celebrate with others
Why not take your clients or neighbours out for an after-work drink to celebrate with you? It's a good way to get to know them better, too!
Cake smash time!
Cake smashes aren't just for toddlers! Get a willing member of your team to take part and this will probably be the most fun you'll have all year
Recognise the efforts of your employees
You wouldn't be where you are today without them, so why not show a token of your appreciation and give them a little gift?
To stop the floods of emails coming in we'll answer your next question right here. Our birthday is on the 8th of December!
Hope you found our list of 33 ways to celebrate company birthdays useful. We'd love to hear about your attempts to celebrate your company birthday. Even better why not send us a picture on social media!
** And if it is your company's birthday today drop our founder an email, jonathan@deliveredsocial.com, and we might just have a present for you.
Also, if you are looking for one final way to celebrate your company's anniversary see below.
(Video) How to Level Up Your Copywriting Career - Beginner to Intermediate (1K SUBS SPECIAL EDITION)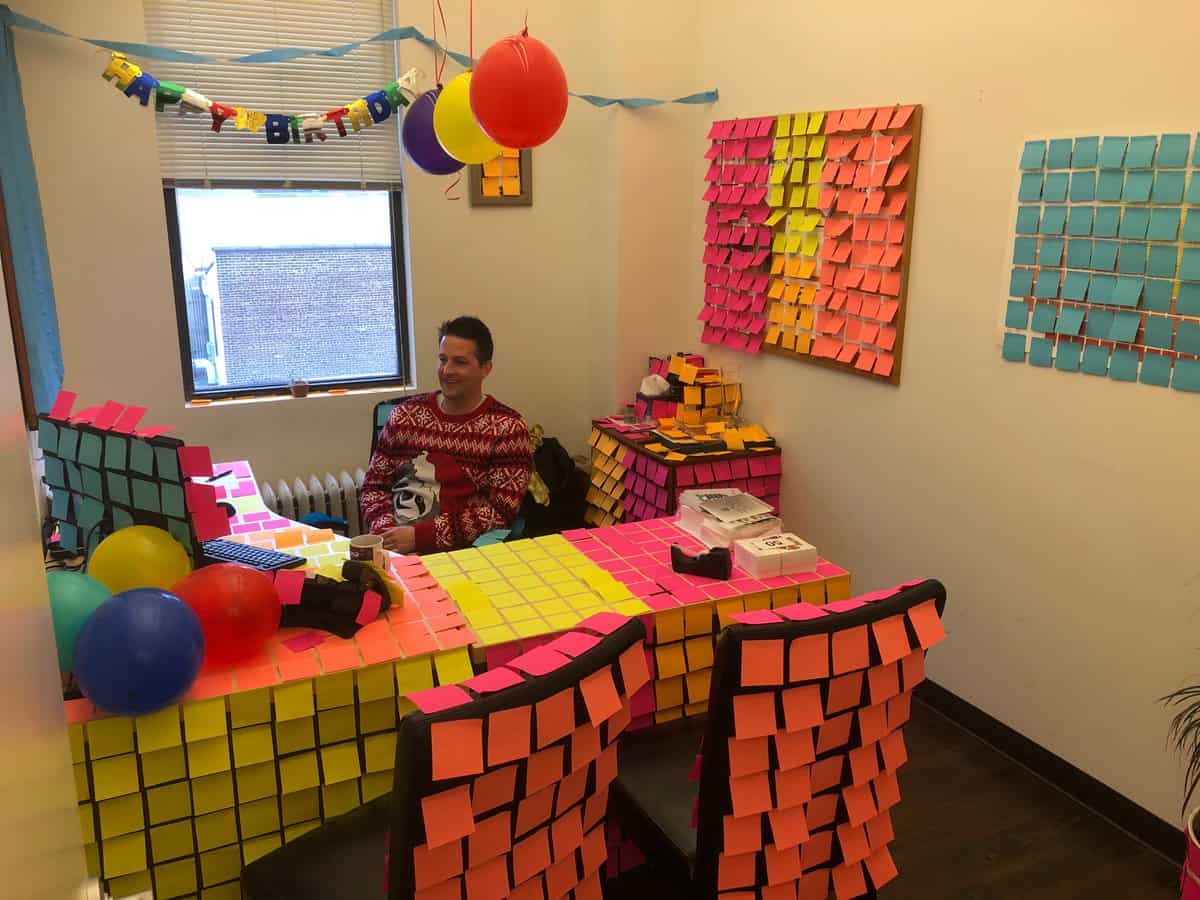 FAQs
Meaning of milestone birthday in English. a special birthday such as your 18th, 21st, 30th, or 40th birthday: Jack was 28 in his first movie part.
Company milestones are specific outcomes or goals you aim to achieve as part of your business strategy. That is, short-term measurable goals to tick off along the way to your larger goals. Good business milestones should include the following: Measurable results. Expected completion date.
A work milestone refers to any career achievement or point of development in an employee's professional journey. From the details of weekly wins at work—such as finishing a difficult project—to larger milestones—like a promotion or landing a new client—there are many reasons to celebrate!
Some people believe that you get a second attempt at a golden birthday celebration when you turn the age of your birth year. So, if you were born in 1968, then it would be when you turn 68. This is also referred to as a platinum birthday.
What is a double golden birthday? you might ask. It's when you turn double the age of the day you were born on, (turning 24 on the 12th). Turning 50 has also been considered a golden birthday year, and many people choose to decorate with black and gold.
A morale-booster

Seeking joy and finding reasons to celebrate, such as a birthday, also has the valuable business benefit of increasing morale. It makes people feel appreciated and brings staff together, both of which help to form deeper relationships between team members and across the organisation.
Work Birthday Clubs

Organize a birthday club for your co-workers. Ask twenty people to contribute $25 per person. The fee will go toward providing a cake and office party (during the lunch break, of course) once a month. Get co-workers to sign a birthday card for each birthday person during each month.
Even though not unlawful, some employees may feel that announcing their birthday is a violation of their privacy when this information is taken from their employee records. To smooth over this potential employee relations issue, an employee's birthday information should not be used without the employee's permission.
Here are a few common project milestone examples: Completing key project deliverables like the first version of your app. The start date or end date of an important project phase like the 'planning phase' or 'designing phase' An important event that green lights the project like project sponsor approval.
Milestones can be observed and defined and often lay the foundation to monitor progress. Some examples of milestones include: high priority tasks, checkpoints and deliverables. They can also include obtaining funding and patents, producing prototypes and press releases, hiring staff and signing contracts.
Every project has a list of key milestones that must be achieved so the project can be called as a successful one in the end. A key milestone marks an important point in the project evolution and timeline.
Years of service awards are also called milestone awards, service awards, service milestones, length of service awards, employee anniversaries, and service anniversaries. They're all the same thing—awards that recognize employees when they hit a specific work anniversary (5, 10, 15, 20+ years of service).
Avoiding this is simple; understand what you want to achieve and, importantly, why you want to achieve it. Spending time setting your milestones at the outset, even at the sacrifice of going for a run will save you time later as you procrastinate ahead of a run you're not motivated for.
noun. the celebration of a 60th, or occasionally 75th, anniversary.
Silver birthdays are when either a man or woman turns 25 years old. Silver can be used to decorate or theme the birthday celebrations of a 25-year-old. Over the years, each year's anniversary is connected to some sort of object or theme, but silver for 25 is one of the oldest traditions.
Beautiful cake, 70th anniversary color: platinum | 70th anniversary, 70th wedding anniversary, Anniversary.
centenary Add to list Share. A centenary is the hundredth anniversary of some event. When your great grandfather turns 100, his birthday party will be the centenary of his birth.
Your golden birthday is when the date of your birth coincides with your age. For example, if you were born on October 8, your golden birthday took place when you turned 8. If you were born on December 21, your golden birthday took place when you turned 21. Learn more. Author.
You have another opportunity to celebrate with a "double golden birthday" when they turn 2x the number of the day they were born (eg. when they turn 20 on the 10th.)
Nonagenarian is often used to be fancy or funny when referring to 90-somethings.
What is an 80th birthday called? Someone turning 80 is called an octogenarian.
platinum jubilee: 70th anniversary.
No matter which gifts you choose for your worker, don't spend an excessive amount of money. Doing so might cause your employee to feel uncomfortable. Aim to spend $100 or less for employee gifts. If you have more than one employee, spend the same amount of money on each person during the holidays.
Celebrating team accomplishments and having workplace celebrations gives employees a chance to bond and get to know each other. Personal connections help people work together better. The break from a day to day work day helps to recharge the staff and keep them focused and better able to focus when they return to work.
Employees feel appreciated when they're recognized for their hard work and achievements. Employee recognition plays a large part in employee satisfaction, and employers who celebrate success in the workplace can improve morale, strengthen teamwork and make work a much happier place.
Boost Company Morale

Company events are great for boosting company morale. Celebrations are proven to lead to a boost in positive feelings about the company from employees. Company events can mean the difference between engaged, happy employees and people who feel like they are just a part of the corporate machine.
Under no circumstances will Company, its HR staff or managers/supervisors reveal an employee's age or birth date.
One of the most important ways that businesses owners and their teams can maintain motivation and enthusiasm is to celebrate milestones. These events serve as a reminder that all of the hard work is worth it and progress is being made. Of course, there are countless ways that business milestones can be acknowledged.
In this page you can discover 16 synonyms, antonyms, idiomatic expressions, and related words for milestone, like: achievement, breakthrough, event, landmark, discovery, sign, step, turning point, milestones, milepost and pillar.
Sales Events

Make your 25th anniversary a time to give out special savings to new and established clients. If your budget allows it, tie in the anniversary with special 25 percent off pricing on products and services. Hang up signs and banners that let clients know you are celebrating your 25th year in business.
There are a lot of ways a business can choose to celebrate their 50th anniversary while simultaneously attracting new customers and thanking employees. A few ideas include creating a new logo or tag line, updating your website, promoting the anniversary online and throwing an employee celebration.
In marketing, a corporate anniversary is a celebration of a firm's continued existence after a particular number of years.